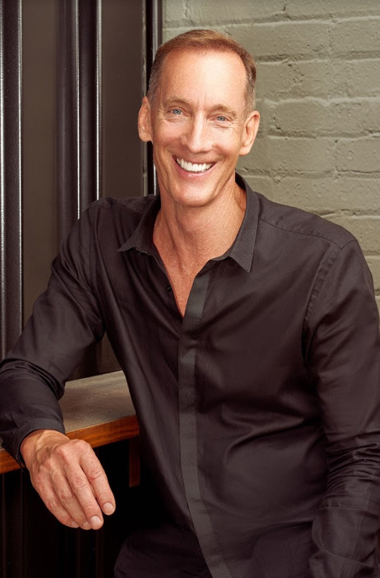 DUANE GREENLEAF – PROPRIETOR
DUANE GREW UP IN THE MIDWEST WITH A HEART FOR ALL THINGS HOSPITALITY. HE ESTABLISHED HIS SKILLS AND EXPERIENCE WITH 20 YEARS OF EXECUTIVE FOOD & BEVERAGE MANAGEMENT AS A REGIONAL DIRECTOR FOR AMERICAN GOLF AND AS A FOOD AND BEVERAGE DIRECTOR AT SURF & SAND RESORT.
DUANE GREENLEAF ACQUIRED CO-OWNERSHIP OF COLETTE'S CATERING & EVENTS, A FULL SERVICE CATERING COMPANY BASED IN FULLERTON, CALIFORNIA IN 2004. DUANE SPEARHEADS THE CATERING BUSINESS, WORKING ALONGSIDE ALL DEPARTMENTS AND INSURES COLETTE'S SUCCESSFUL PRODUCTION AND FLAWLESS EXECUTION. TODAY, DUANE HAS TAKEN HIS LOVE OF HOSPITALITY AND VENTURED INTO THE RESTAURANT BUSINESS WITH HIS FIRST RESTAURANT: BENCHMARK.
PEDRO ARIZMENDI – PROPRIETOR
PEDRO ARIZMENDI WAS BORN AND RAISED IN MEXICO. HE GREW UP WITH A REAL PASSION FOR HOW FOOD AND COMMUNITY BRING PEOPLE TOGETHER. WITH HIS EXPERIENCE IN THE BAR INDUSTRY, HE THEN MOVED TO THE UNITED STATES. HE HAS ALWAYS DREAMED ABOUT HAVING A RESTAURANT WHERE THE HEALTH AND HAPPINESS OF HIS EMPLOYEES AND CUSTOMERS WERE AT THE HEART OF EVERY DECISION AND RECIPE.
IN THE BEGINNING OF SPRING OF 2019, DUANE AND PEDRO WITH COLLABORATION OF COLETTE'S CATERING & EVENTS' HOSPITALITY TEAM, DECIDED TO CREATE BENCHMARK- A PLACE WHERE PEOPLE CAN GATHER TOGETHER AND ENJOY GREAT FOOD.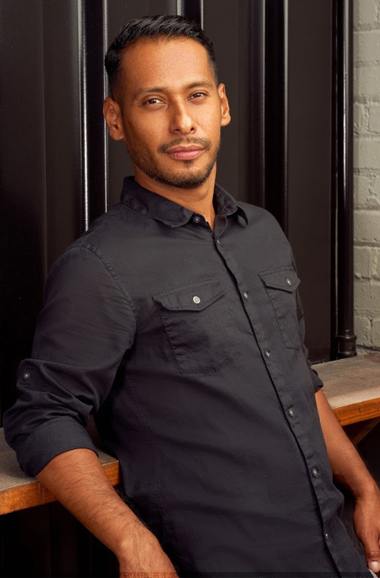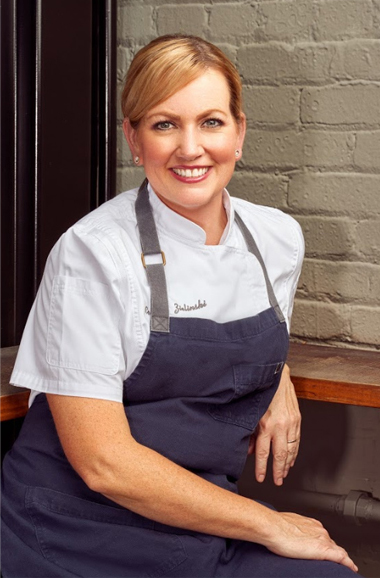 COLLEEN ZIELINSKI – EXECUTIVE CHEF
COLLEEN ZIELINSKI ATTENDED CULINARY SCHOOL AT KENDALL COLLEGE, IN CHICAGO. AFTER GRADUATING, SHE BEGAN AS A COOK AT THE FOUR SEASONS CHICAGO, ON MICHIGAN AVE. THEN, COLLEEN''S CATERING CAREER MOVED ON TO CHICAGO'S PREMIER CATERER: BLUE PLATE CATERING. SHE SPENT 7 YEARS WITH BLUE PLATE WORKING HER WAY UP THE RANKS FROM COOK TO SOUS CHEF.
UPON MOVING TO CALIFORNIA, ZIELINSKI OBTAINED A PRESTIGIOUS SOUS CHEF POSITION WITH WOLFGANG PUCK CATERING, IN HOLLYWOOD. AFTER 2 YEARS OF THE HOLLYWOOD CHEF LIFE, SHE MOVED ON AND JOINED COLETTE'S CATERING & EVENTS AS THE ESTEEMED EXECUTIVE CHEF. COLLEEN BELIEVES THAT HER WORK IN THE CATERING INDUSTRY HAS BEEN AND WILL CONTINUE TO BE FULFILLING, EXCITING AND DELICIOUS. SHE NOW OVERSEES ALL THINGS CULINARY WITH THE ADDITION OF BENCHMARK.
GARRETT TAORMINA – CHEF DE CUISINE
GARRETT TAORMINA WAS BORN AND RAISED HERE IN ORANGE COUNTY. SOME OF HIS EARLIEST MEMORIES ARE AT HIS FAMILY'S DINNER TABLE; WHERE HIS LOVE OF FOOD REALLY BEGAN. HE STARTED HIS CULINARY CAREER NEARLY 10 YEARS AGO, WITH A LANDMARK RESTAURANT IN NEWPORT BEACH CALLED A RESTAURANT. THEN, HE COOKED HIS WAY UP INTO FINE DINING KITCHENS THROUGHOUT SAN FRANCISCO AND EVENTUALLY MOVED UP TO THE PACIFIC NORTHWEST. THERE, HE SPENT THE GREATER PART OF HIS CAREER IN ITALIAN RESTAURANTS BETWEEN PORTLAND AND SEATTLE.
TODAY, HE IS THRILLED TO HAVE FOUND BENCHMARK AND TO START HIS NEWEST CULINARY CHAPTER IN HIS HOMETOWN. HE IS EXCITED TO SHARE HIS LOVE AND PASSION FOR FRESH AND SEASONAL FOOD HERE IN THE HEART OF SANTA ANA.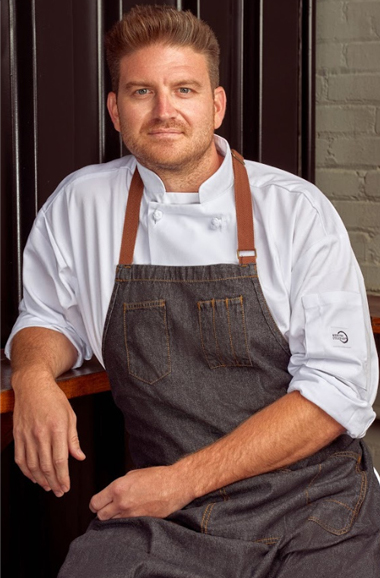 EVENTS
Benchmark is a community driven restaurant. We welcome all local non-profits to hold their event at our restaurant, with the
buy-out fee waived and a customized menu opportunity.
All large group parties and special events at Benchmark feature a truly one-on-one experience with our chef and her team.
The restaurant is available upon request to host your full lunch or dinner buy-out or special event. Events such as birthday parties,
showers, corporate events, business lunches, receptions and more are welcome.
Parties of 12 or more please schedule no less than 7 days in advance


BENCHMARK
601 E. Santa Ana Blvd, Santa Ana, CA 92701
T: 714.480.0225
HOURS
Tuesday – Thursday & Sunday 11am – 10pm
Friday – Saturday 11am – 11pm
Closed on Mondays
Brunch available Saturday & Sunday, 11am – 2pm
Bar open through hours of operation