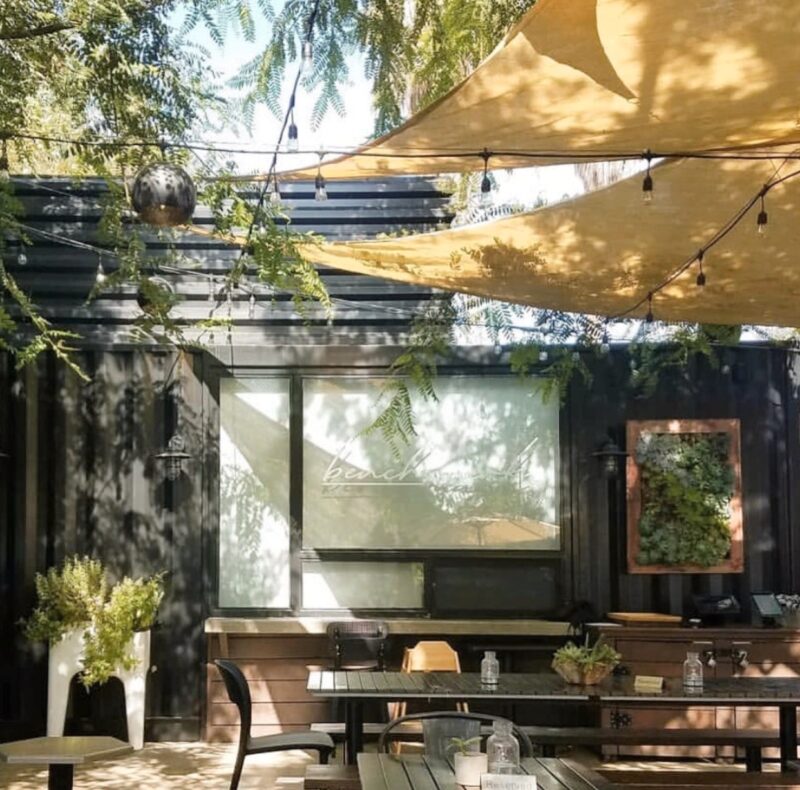 Benchmark has been an outdoor dining restaurant for nearly a year now, something that clearly makes us stand out from the crowd. This uniqueness is a special quality, and we love seeing our outdoor dining room filled under the beautiful, softly lit tree canopy.
Our city and communities are beginning to reopen, which is wonderful news, but also so important to remember safety more than ever. We have diligently put together a large list of to-do's for our team, following all the county guidelines. Here is a glimpse at what we have implemented to prioritize health within our restaurant, for our guests and employees alike:
1) Removing tables at the restaurant to ensure safe distancing
2) All waitstaff to wear face masks
3) Sanitizing all tables and chairs before and after a guest finishes their meal
4) All kitchen staff, sanitizing their stations every 10 – 20 minutes
5) All kitchen staff to wear masks and gloves at all times
6) Restrooms being sanitized every 20 minutes
7) Sanitation station set up for all guests entering and departing the restaurant
8) Single use menus
With the said, we hope you feel comfortable joining us for dining again. Our beautiful southern california weather and fresh air will all do us a bit of good. Looking forward to feeding you!